Just to reaffirm how much cooler television is across the pond, BBC (more specifically their children division
CBBC
) has released a trailer for its newest show being co-produced by none other than The Jim Henson Company and
Sticky Pictures
:
Me and My Monsters
. A live action series about a family called The Carlsons,
Me and My Monsters
features "three out of control and hilarious monsters" (Norman, Fiend and Haggis) who have taken residence in their basement.
According to Henson's official
press release
,
It's a comedy that hinges on the relationship between the young boy in the family and the monsters. It's very visual and it's got that Henson look...
For my money it's got a sort of a
My Pet Monster
vibe to it combined with Henson's previous sitcom,
Aliens in the Family
. Having only recently premiered this past October chances are that it will be sometime before the series makes its way to our shores, but you can be sure it'll be one I keep my eye on.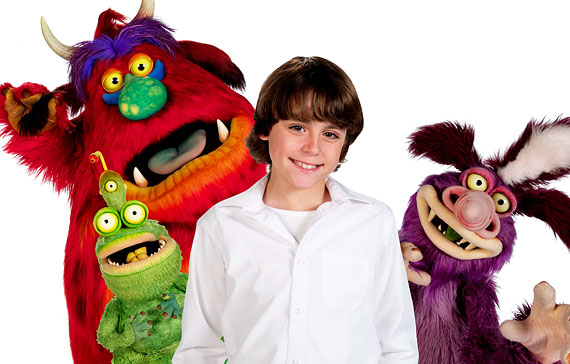 Eddie Carlson with the monsters: Fiend, Haggis and Norman